Hello & TGIF!
I've been pretty absent over the last week or so because the NYC weather is attacking my immune system and while I have been dying to read and post reviews, well... let's just be real. It wasn't happening.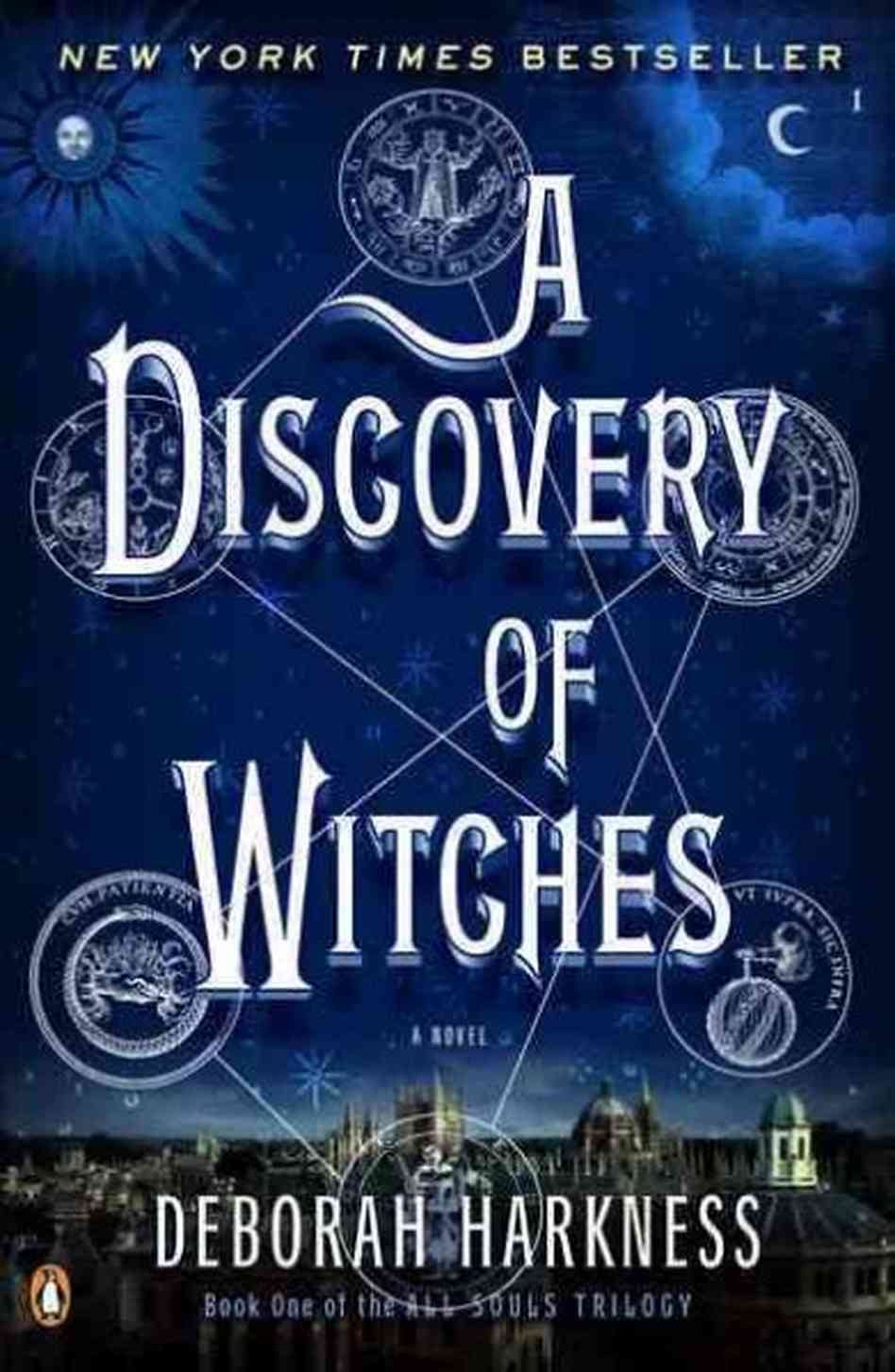 So I decided to write a brief review on
A Discovery of Witches
(which I loved) and I might have already done a BookTube review of it. You can see the video here:
Here is the blurb for A Discovery of Witches:
A richly inventive novel about a centuries-old vampire, a spellbound witch, and the mysterious manuscript that draws them together.

Deep in the stacks of Oxford's Bodleian Library, young scholar Diana Bishop unwittingly calls up a bewitched alchemical manuscript in the course of her research. Descended from an old and distinguished line of witches, Diana wants nothing to do with sorcery; so after a furtive glance and a few notes, she banishes the book to the stacks. But her discovery sets a fantastical underworld stirring, and a horde of daemons, witches, and vampires soon descends upon the library. Diana has stumbled upon a coveted treasure lost for centuries-and she is the only creature who can break its spell.

Debut novelist Deborah Harkness has crafted a mesmerizing and addictive read, equal parts history and magic, romance and suspense. Diana is a bold heroine who meets her equal in vampire geneticist Matthew Clairmont, and gradually warms up to him as their alliance deepens into an intimacy that violates age-old taboos. This smart, sophisticated story harks back to the novels of Anne Rice, but it is as contemporary and sensual as the Twilight series-with an extra serving of historical realism.
A Discovery of Witches reminds me of Dan Brown's Robert Langdon Series - Angels & Demons, The Da Vinci Code, etc. - in the sense that it encompasses so many different genres and creates what you assume to be a wide variety of side story lines that in fact are all seamlessly related.
The only negative I can say about this novel is the incredibly long introduction to the world that spans over half the novel (about some 250 odd pages). The first half is not boring (as I was able to continue reading without falling asleep) - and I understand why Harkness created that slow build-up - but I'm an action and fast-paced book lover so I was dying for it to pick up.
Good news: once you pass that halfway point, it's literary gold. Revelation after revelation along with all of the story lines slowly coming together... I couldn't put it down.
A Discovery of Witches is definitely on my top 10 list of Books I Have Read In 2014.
Basic info. about this book:
Name: A Discovery of Witches (All Souls Trilogy #1)
Author: Deborah Harkness
Review Source: Purchased
Publishing Company: Penguin Group
Publication Date: November 4, 2014
Genre: Historical Fiction, Paranormal, Fantasy, Mystery, Fiction, Romance
Have you read A Discovery of Witches or any/all of the books in the All Souls Trilogy?
&& here is where you can find me on the interwebz: