Hey guys, I'm hoping that the work week is treating you all well!
Today, I will be posting a review on
Cold Burn of Magic
by Jennifer Estep, which is book number one in her new Black Blade series in the YA genre.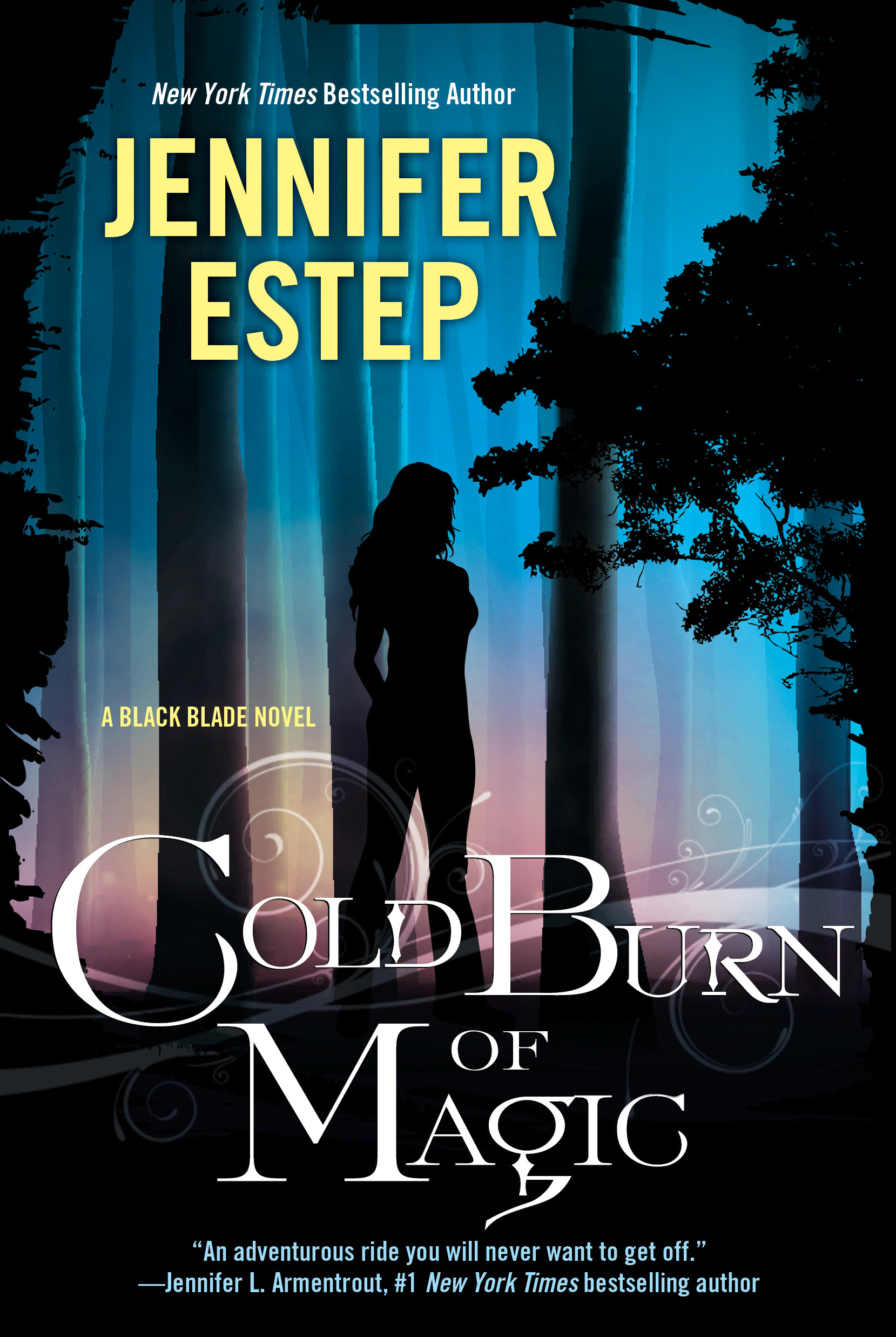 Here's the blurb on the back of the book:

It's not as great as you'd think, living in a tourist town that's known as "the most magical place in America." Same boring high school, just twice as many monsters under the bridges and rival Families killing each other for power.

I try to keep out of it. I've got my mom's bloodiron sword and my slightly illegal home in the basement of the municipal library. And a couple of Talents I try to keep quiet, including very light fingers and a way with a lock pick.

But then some nasty characters bring their Family feud into my friend's pawn shop, and I have to make a call--get involved, or watch a cute guy die because I didn't. I guess I made the wrong choice, because now I'm stuck putting everything on the line for Devon Sinclair. My mom was murdered because of the Families, and it looks like I'm going to end up just like her. . .
Lila is a seventeen year old magic user in a fantastical version of our current world. In this world, there are different families with magic-using abilities that they use to control different sectors of the city. Of course, there are two main families fighting for power and after an unfortunate incident in her friend's pawn shop, she finds herself working for one of these families - the Sinclairs - while she has been trying to lay low, living on her own since the death of her mother, a few years back. Soon after ensues plenty of action, drama, light romance and fantastic world-building with MONSTERS (yes, I said
monsters
).
I loved
Cold Burn of Magic
. I think it is the best YA I have read in a very long time and I think the reason why is all in our heroine, Lila. She is not angsty like you would find most teenagers in her precarious situation to be. Instead, Lila is courageous and a total bad ass. I love that she is so relatable (to teens and adults alike) and really thinks about any consequences before placing herself in a less than ideal situation. This book feels on the cusp of New Adult, too, and I am sure it is just her age that is getting in the way of those annoying genre labels.
Either way, this book was a total win for me. I will definitely be looking forward to the release of the next one.
Basic info. about this book:
Name: Cold Burn of Magic (Black Blade #1)
Author: Jennifer Estep
Review Source: Provided by publisher in exchange for an honest review
Publishing Company: Kensington Books
Publication Date: April 21, 2015
Genre: YA, fantasy, paranormal
&& here is where you can find me on the interwebz: